Skip Navigation
Website Accessibility
Marni's March Card Class

Card Class With Marni
What a fun time we've been having at card class this week. I've set a date for my next card class, it is March 9, 10 and 11th at 10:30. For $20.00 you will be making the six cards shown below.

You will need to bring an adhesive runner, foam tape or squares and your favorite liquid glue. There are a couple of other helpful tools you might want to bring such as a scissor and a tweezer or jewel picker.

At my class I have 6 tables with a different card at each spot. As you finish each card you rotate around the classroom. Class takes around 2 1/2 hours to complete depending how fast you like to complete your cards.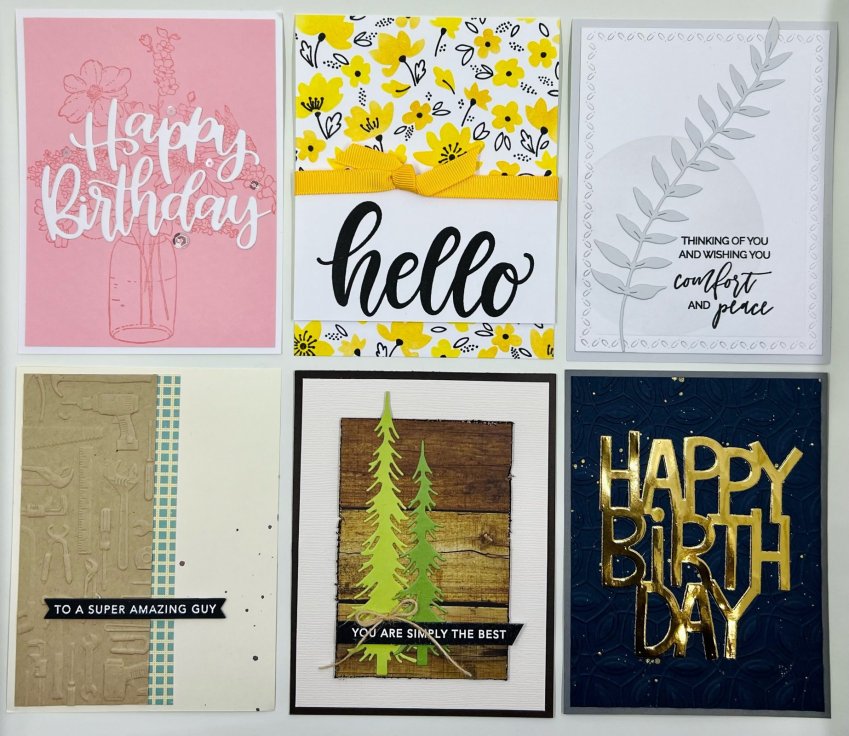 I would love to have you join us! Click to register and pay for class.
New Items
We've been busy loading the store with new product. Check out our Facebook Page or click here to check out all the new stamps, dies, paper, stickers and more!
Retreats
We have great openings at the Retreat center. If you are looking for a quick little getaway to get projects done, or maybe just want to catch up with your friends check our calendar.